'Empowering under-represented voices to become ever-present stories'
Imagilore is a production company focused on empowering under-represented voices to become ever-present stories.
Our passion is telling stories that showcase the multi-faceted world we live in.
Our goal is to have diversity and representation both in front of and behind the camera.
We have an experienced team from all walks of life, drawing from our own history to enrich the lore of storytelling.
These are the stories of young girls living through COVID-19 – coping with the fears of child marriage, the struggles of distance learning, and the burden of isolation.

They are also the stories of a world reimagined. Armed only with mobile phones, 16 girls from nine countries film their hardships, fears, and hopes for a fair world. All video footage was shot by the girls themselves and captures their own words, ideas and beliefs.

This Unicef production was generously supported by the Governments of Austria, Belgium, Canada, France, Iceland, Italy, Luxembourg, the Netherlands, Norway, AECID (Spain), Sweden, the United Kingdom, and the United States of America, as well as the European Union and Zonta International.

Imagilore was involved as an associate producer of the series.
An alien dry cleaner is thrown into a conflict between the Confederation and the Rebels. He must decide between risking his license (and possibly his head), or continue to suffer the consequences of his inaction.

The directorial debut of Stanlei Bellan, a Brazilian-American, who wrote and direct his first short film.

Through comedy and science fiction, the film navigates the hardships of a literal resident alien entrepreneur in dealing with day-to-day prejudice and harassment. But it also shows how everyone, independent of race, is all the same.
TAKE THE ROAD LESS TIME TRAVELED!
In this collection of ten science fiction short stories, author Stanlei Bellan takes you on a rollicking journey through the timestream.

Discover a lamp

on the beach holding a genie that can grant you three...time travel trips?

Meet a veteran soldier

assisting a mad scientist who is convinced he's created the first time machine; a harmless delusion - until it works.

Watch a 19th century lighthouse keeper

find out what she's willing to fight for, and then find a whole new world of trouble.

Explore the dangers of time looping

aboard a spaceship with an ensign who is stuck between duty and his conscience. Would you make the same choices?

Witness a genetic archeologist

finding his own DNA in the fossilized remains of an elderly woman.
This fun and fast-paced collection of
timely short stories
will introduce you to characters you'll love, thrilling adventures, and thought-provoking scenarios - with plenty of laughs along the way.

Are you ready to jump in - WHENEVER it may take you?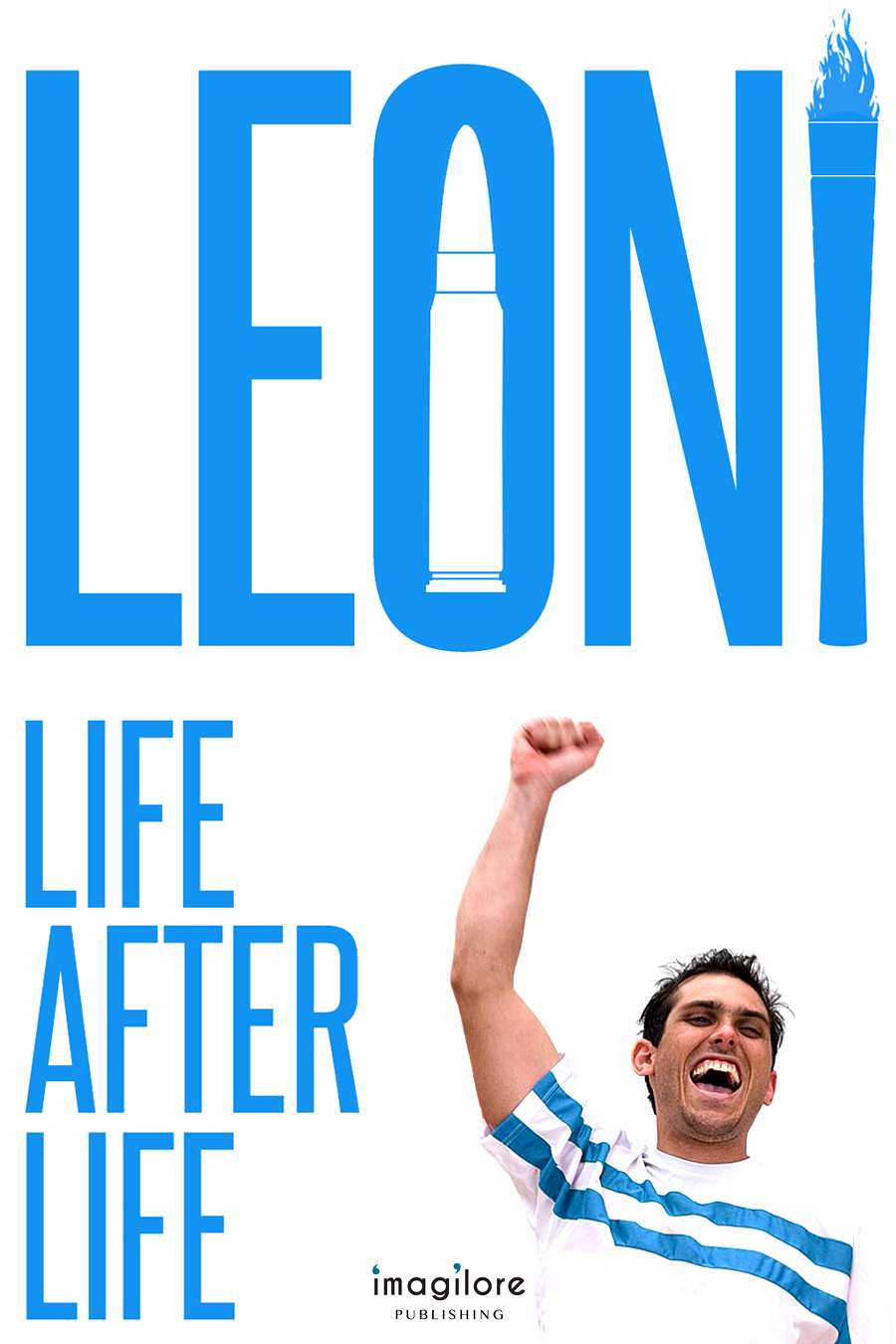 The unbelievable story of Nelson Leoni.
A former soldier recounts the catastrophic injury that nearly killed him and the new life he created out of the opportunity it provided in this memoir. In 2005, Leoni was a Brazilian lieutenant serving as part of the United Nations Stabilization Mission in Haiti. He was brimming with a taste for adventure as well as an optimistic desire to effect change, hoping to "bring peace, restore stability and support a population engulfed in social scourge, political and economic chaos and crime." But while commanding a platoon in Cité Soleil, he was suddenly shot; the bullet "exploded in my chest, ripped the subclavian artery, ruptured the brachial plexus, and destroyed my arm." Leoni's memoir is powerfully motivating—he overcame extraordinary adversity to build successful professional and personal lives. Equally impressive is his unflagging cheerfulness relating his travails.
An affecting account of a disaster and the subsequent triumph over it.
Hannah's Korean name literally means "Gold Dress," so why doesn't she want to be seen wearing her gold hanbok dress?

10-year-old Hannah is facing a big performance for her school's talent show. The trouble is, she's ashamed of her dress, the dance, even the music - they're too different, too Korean! What if everyone makes fun of her? Will Hannah be brave enough to perform, or will she run off stage like she did at rehearsal? First, she must learn about the gold dress she's wearing and its mysterious connection to her name and her family's past in Korea: starting with a desperate escape from war and a secret wish hidden for decades in an envelope. Can Hannah make that wish finally come true?

In this touching children's story that spans four generations, a Korean American girl overcomes her embarrassment of her heritage to step forward with pride and share her culture with others.
We are always eager to hear about new projects, ideas, and collaboration opportunities.